No one said that starting your own business would be easy. It's quite the opposite. It takes a lot of hard work, dedication, and motivation to get through the challenges that come with owning your own business. And if you're not careful, these challenges can easily wear you down and cause you to give up on your dreams. In this blog post, we will discuss how to stay motivated through thick and thin so that you can reach the level of success you desire!
1. Look into some powerful quotes
If you're ever feeling low and need a quick pick-me-up, looking into some motivational quotes can be a great way to get yourself back on track. There are tons of different quotes out there that can apply to business owners, so take your time and find the ones that resonate with you the most. Once you have a few favorites, make sure to keep them close by (either on your computer or in your wallet) so that you can refer to them when needed. For example, you can find a sunflower quote that will make you feel more positive about what the future holds for your business. It can be as simple as, "No matter how dark and cold the winter is, spring will always come again."
2. Set some long-term and short-term goals
Another great way to stay motivated is to set both long-term and short-term goals for yourself and your business. This will give you something to work towards and help keep you focused when things get tough. Make sure to write your goals down somewhere where you can see them every day so that you're constantly reminded of what you're working towards. And as you accomplish each goal, be sure to celebrate! This will help keep you motivated to continue reaching new heights. Sometimes, all it takes is setting a goal to make some serious progress.
3. Find a mentor or coach
Having someone to look up to can be a great way to stay motivated through tough times. If you know someone who has already achieved success in the business world, reach out to them and see if they're willing to be a mentor or coach to you. This way, you'll have someone to guide you and offer advice when needed. Plus, seeing someone else's success firsthand can be a huge motivator in and of itself. When you have a mentor or coach, make sure to take advantage of their knowledge and experience!
4. Make a positive impact on others
One of the best ways to stay motivated is to focus on making a positive impact on those around you. Whether it's your employees, customers, or clients, remember that your business has the power to make a difference in their lives. When you keep this in mind, it'll be easier to push through the tough times because you'll know that what you're doing is making a difference. In addition, try to surround yourself with people who have a positive outlook on life – this will help keep your mood upbeat and prevent you from getting too bogged down by negative thinking.
5. Take some time for yourself
To avoid burnout, it's important to take some time for yourself every once in a while. This may mean taking a few days off from work or even just taking an hour out of your day to do something that you enjoy. It's important to remember that you can't pour from an empty cup, so make sure to refuel periodically. When you take the time to recharge, you'll come back feeling refreshed and ready to tackle whatever challenges come your way.
6. Stay positive
One of the most important things to remember when trying to stay motivated is to keep a positive outlook. This doesn't mean that you should ignore the challenges that you're facing – rather, it means that you should focus on finding solutions instead of dwelling on the problem. When you stay positive, it'll be easier to remain motivated and take action toward reaching your goals. Additionally, positivity is contagious, so by staying positive yourself, you can help those around you maintain a more optimistic outlook as well.
Why is it important to stay motivated?
It's important to stay motivated for several reasons. First, when you're feeling motivated, you're more likely to take action and make progress toward your goals. Second, motivation can help you push through difficult times and overcome challenges. Finally, motivation is contagious – so when you stay positive and motivated, you can help those around you do the same. When you don't have motivation, it's easy to get bogged down and feel like giving up. This is why it's so important to find ways to keep yourself motivated, even when things are tough. Luckily, there are many things that you can do to stay motivated as we mentioned above.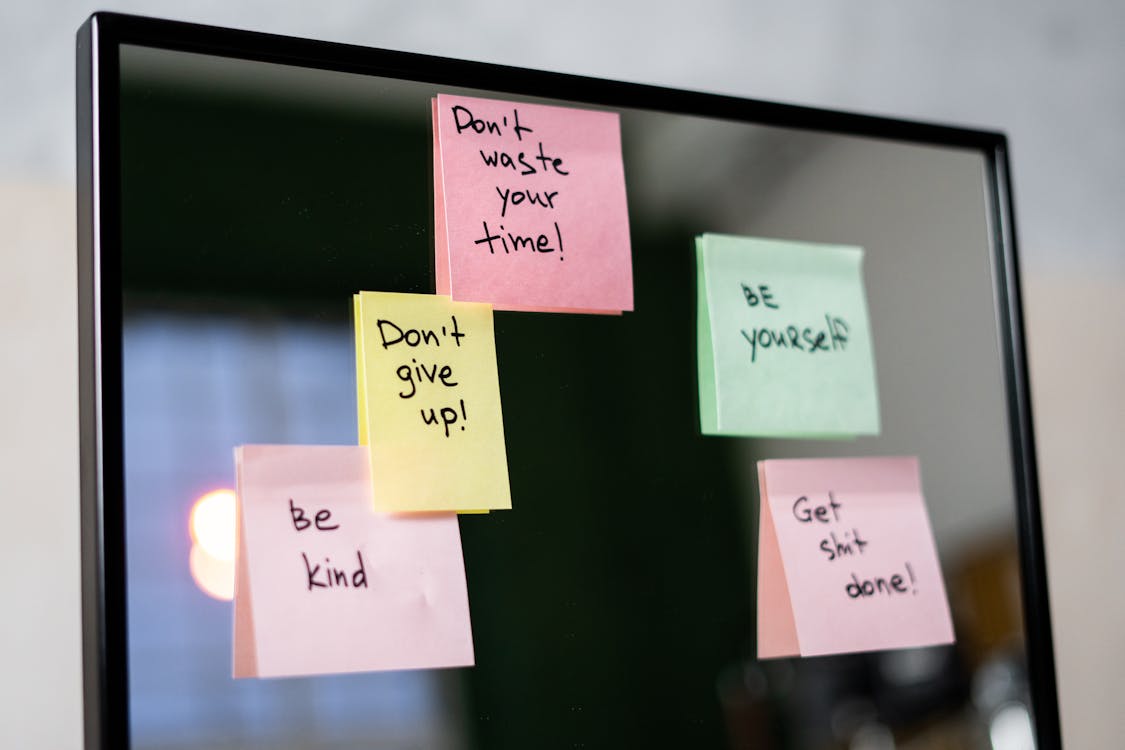 By following these tips, you'll be better equipped to handle any business challenges that come your way. Just remember to stay motivated and focused on your goals, and you'll be sure to reach the level of success that you're striving for. So, what are you waiting for? Get out there and start conquering those challenges!